What You Need to Know about the European Health Insurance Card and Its Renewal Process
While anticipating your European study abroad journey, you are probably curious about many things, starting from what your accommodation will look like, what to bring along, or what your budget should be. Next to these, one of the more crucial questions you should ask is what your health insurance situation will look like. If you don't have the answer to that question already, don't stress. Below, we have laid out exactly everything you need to know about the European Health Insurance Card and any renewal or replacement methods.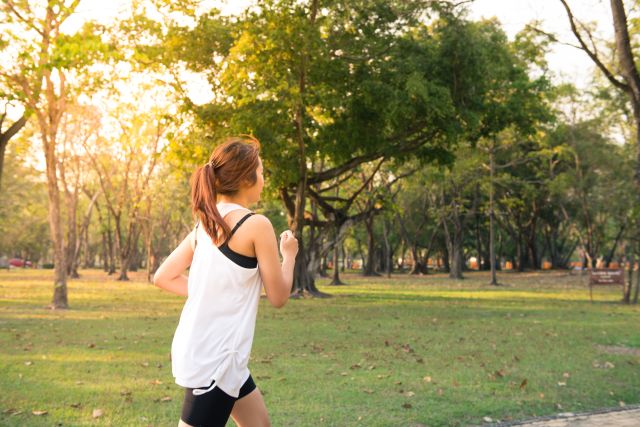 What is the European Health Insurance Card?
The European Health Insurance Card (EHIC), is a simple individual card that allows you to receive medical assistance throughout a short-term stay for a reduced cost or completely free. The EHIC covers all 27 European Union countries and European Economic Area countries (Iceland, Liechtenstein, or Norway, as well as Switzerland). 
The incredibly convenient EHIC coverage can put you at ease while traveling. Although the European Commission has a full rundown on what is covered, we wanted to highlight some valuable notes:
In any emergency or a doctor's visit that lands you in an emergency, you will be covered. Though it would be good to seek out a doctor contracted with the national health insurance fund prior to your stay.
You are, in fact, covered for preexisting or chronic conditions before entering your study abroad journey.
As an example of what a student can be provided, the European Commission has stated, "a tourist who breaks their leg during his holiday will be entitled to an operation; a student who is studying for 6 months abroad and who breaks their leg, will be entitled to an operation and other related necessary treatments, such as physiotherapy."
Prescription medications will mostly be covered, though over-the-counter painkillers or cold and flu medication are usually not, but inexpensive.
In most cases, you should be covered for basic or emergency dental care.
As we mentioned earlier, don't stress. The EHIC is the perfect option to keep you safe and thriving while you focus on your studies and enjoy your time in a new country!
Is The EHIC The Same As Insurance?
It is crucial to know that EHIC is not an alternative to private healthcare or travel insurance. The European Commission confirms this by stating:
The EHIC isn't a replacement to travel insurance. Private medical care or expenses like a trip back to your country of origin or lost or stolen property are not covered by it.
If you are travelling specifically to receive medical care, the EHIC does not cover your expenses.
Free services are not a given with an EHIC. Services that are free at home could not be free abroad because the healthcare systems in each country vary.
If you would like to learn and understand more about Student Insurance and where you can get it, feel free to read our full article What Type of Student Insurance Can You Get?
How To Get An European Health Insurance Card?
The who's and how's are very simple.
First, the European Commission specifies that in order to be eligible for an EHIC, you must be "insured by or covered by a state social security system in any Member State of the European Union, Iceland, Liechtenstein, Norway, or Switzerland." On the flip side, if you are someone from a non-EU country, you are only eligible if you are legally residing and covered by a state security scheme in the EU.
Secondly, applying is easy. You can download and complete the European Health Insurance Card application form here. Once completed, you can send it to your Local Health Office. If you require any additional help, feel free to contact your existing health insurance institution which can also help you along the way.
How Do I Renew My Expired EHIC Card?
The EHIC card replacement process is also quite simple if you need to replace your EHIC because it has expired or has been lost, especially thanks to the option of renewing the card online. As long as you have your EHIC number and your PPS number, you will be fit to head over to this link and follow the steps that Citizen Information has provided:
 Select Renew Current Card at the top of the screen.
Enter the 10-digit ID number on your expired Card. This number on the front of the card at the bottom left.
Confirm the address to which the Card will be sent. It should confirm that your application is successful and that a card is being sent out to you.
How Long Does EHIC Card Last?
When it comes to the duration, this will heavily depend on what country you will be studying in. For example, in some countries, the card is only valid for a few months, whereas in others, it can last up to five years. You will be able to discuss this with your current healthcare provider. However, when it comes to renewing an EHIC card, the NHS states that you should look to do it 6 months before the expiration of your current card.
It is vital to keep yourself safe and covered while having the time of your life studying abroad. Don't wait until the last minute to take on these simple tasks. With the information above, you'll be well on your way to understanding what the European Health Insurance Card is and what it takes to replace EHIC. Good luck on your journey, and stay safe out there, kids.