Tuition Fee Insurance for International Students: What is It and Why It's Useful
Studying abroad is investing in your future. You spend a lot, hoping that everything will pay off later in life. But what if you become ill or injured, or must pause and cannot continue, or your family can no longer support you and miss the academic year or semester?
Your university is not likely to pay you a full refund or any refund at all.  You will lose your investment and even the opportunity of studying abroad. Tuition fee insurance helps you recover the money you already paid or allows you to take a break from studying without losing your place in university in unfortunate situations like getting ill or suffering an injury.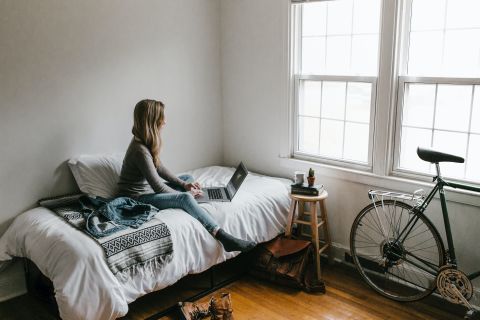 What expenses are covered by tuition fee insurance?
The average tuition fee for studying abroad in Europe can reach up to €15,000 per semester in some countries. Add housing and other living costs, and the price tag balloons to more than €25,000 per semester.
Tuition fee insurance doesn't cover only the loss of tuition fees but also other non-refundable expenses that you might incur during your studies abroad. These other expenses may include:
student housing expenses
academic fees other than tuition
aeroplane tickets to return home in case of an emergency
Nevertheless, remember that the coverage of tuition fee insurance varies depending on the provider and policy. Therefore, it's really important to read the terms and conditions of the policy carefully and understand what expenses are covered and excluded before purchasing it.
What events are covered by tuition fee insurance? 
In short, tuition fee insurance means you can recover the money you already paid for tuition, academic fees, and student housing if something prevents you from continuing your studies or forces you to take a break.  
Fundamentally, you get a refund when you withdraw from university because you are no longer "fit to study." This can happen in the following circumstances:
in the event of an illness, injury, or medical condition that prevents you from continuing your studies
in case of mental health issues which are an impediment to your studying 
if the student passes away
if the parents or tutors who are financially supporting the student pass away
How much tuition insurance coverage do you need?
When you buy tuition insurance, you choose what you will insure and how much you will pay. That, in return, will determine the amount of reimbursement you can receive from your tuition insurance. Apart from the specific policy you agree on, the timing of your withdrawal would also influence how much money you can receive. 
To determine the necessary amount of tuition insurance coverage, you must consider several factors, such as tuition fees, room and board expenses, non-refundable fees for meals, parking, labs, student activities, books, and supplies. Additionally, you should consider scholarships and grants that require repayment in case of early withdrawal. For instance, if you can cancel your housing lease without incurring any financial penalty and obtain a refund, it isn't unnecessary to include this cost in your insurance coverage.
To simplify the process of determining non-refundable expenses, check your school invoice for a line item that lists the total amount. You may use this figure when applying for tuition insurance.
When do you need to buy tuition insurance?
To make sure you're covered, it's important to purchase the insurance before the tuition payment deadline or the start of the semester/term. Unfortunately, once the term begins, it won't be possible to purchase the insurance.
Tuition insurance is cheaper than you think.
The exact amount you need to pay for insurance depends on your particular situation and how much you choose to cover. You can request an instant quote from our partner AON Insurance. 
The insurance AON provides is exclusive for international Bachelor's and Master's students who are coming to study in one of the European Union or European Economic Area countries or for EU/EEA students who are going to study abroad outside the EU/EEA area. 
As for AON, they are one of the largest insurance brokers in the world, with over 50,000 employees in more than 120 countries around the globe and a revenue of over $11 billion. 
To sum this up, if you need to make a significant investment in your study abroad programme, you should consider Tuition Insurance. The cost is relatively minor, giving you peace of mind and the chance to recover your money if you cannot complete your studies.