The International Student's Short Guide to Health Insurance in the US
Compared to other countries, The United States doesn't have a national or public healthcare system available to all citizens. Anyone who wants to have medical insurance, international students included, must choose one from a private provider. Because medical costs can be very high without insurance, so you should buy one before arriving in the US.
Common unforeseen medical procedures can reach costs that are too much for a student to afford. For example, an ambulance ride can cost you between $400 and $1200, while a visit to the Emergency Room (ER) starts at $150 but can go as high as $20 000. There is no point in risking your budget like that. Luckily, there are many budget-friendly options for buying medical insurance for students that will cover most types of the expenses you could incur.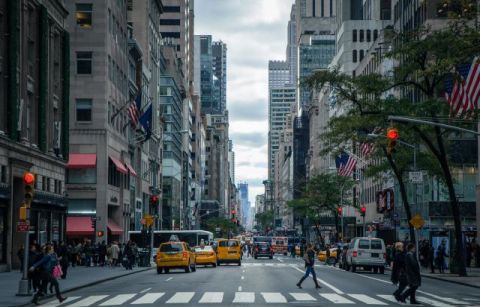 The Private Health Insurance options
As an international student, you have two options for obtaining an insurance policy: either through your university or directly from an insurance provider. Some universities prefer to know that all their students are covered for medical problems.
How much do private policies cost?
Plans for university students usually range from $1,500 to $2,500 per year, with additional features and benefits increasing the cost. For example, if you're an athlete, you might need additional coverage for sports-related injuries. 
Also, buying your insurance before arriving in the US is not only better for your peace of mind, but it gives some financial advantages as well because the provider is likely to offer you a better deal. Additionally, having the plan already set up will be useful for your visa application.
How to apply for student insurance in the US
Before you apply for medical insurance, consider your needs and your budget. Not all plans offer the same coverage of medical expenses, so the main things to consider are these:
Do you have any chronic illness that needs medical supervision and treatment, and does that plan cover it?
How much can you pay monthly for your insurance plan?
How much can you pay out of your pocket if you encounter a medical problem not covered by your insurance?
Once you know your expectations and possibilities, check on your university's website to see if they offer an insurance plan and if it fulfils your needs. Here's an example of a Health Insurance page from the University of Arizona.
If your university doesn't offer a plan or if you want to compare more affordable options, you can start searching for a provider on your own. In most cases, you will need to apply for a waiver when you choose a different insurance than the one offered by the university. There are several websites where you can check availability of accepted alternatives. It may take some time to look at the different options, but knowing it can easily save you more than $100 per month, it is definitely worth it.
Proving that you have an insurance
Typically, your insurance provider will pay for your bills directly to the health clinic or hospital where you receive medical care. For this to happen, you will likely have to fill in a form when you present yourself at the doctor, where you put in all the details of your insurance, medical condition, and any other personal information they require. Completing the form thoroughly and truthfully is very important because if there are mistakes or things not in line with your coverage, the provider can refuse to cover your expenses.
Sometimes, you have to pay some fees upfront, but your provider will reimburse you later. In the insurance plan you buy, you should find all the details about the conditions of your insurance and how they cover your expenses. Read it carefully. 
Coverage and Benefits of Student Insurance in the US
The plan you choose determines what your insurance covers. In general, your policy should cover accidents and injuries, regular check-ups, diagnostic tests, hospitalisation, psychological services, prescribed medication, and specialist consultations. 
Moreover, to understand your insurance properly, you also need to familiarise yourself with some terms:
Medical deductible
The medical deductible is the amount you must pay out of pocket for medical expenses before your health insurance coverage takes effect. In other words, you will cover your first medical expenses up to a limit set by your insurance policy, called a medical deductible. After that, the provider starts to cover your expenses. The specific amount of the deductible varies depending on the insurance plan you choose and the policy terms.
For example, some insurance plans may have a deductible of $1,000, while others may have a deductible of $5,000 or more. In the insurance provided by Arizona University, the deductible is $250. In general, plans with higher deductibles tend to have lower monthly premiums, while plans with lower deductibles have higher monthly premiums.
Monthly/annual premium
The amount of money you pay for your insurance plan, whether monthly or annually, is called a premium. Many providers have more options to pay their insurance premiums. Some allow for monthly or semi-annual instalments, but other providers may require full payment before the insurance coverage starts.
Out-of-pocket maximum
The out-of-pocket maximum is the maximum amount you will have to pay for covered healthcare expenses during a plan year under your health insurance policy. It means that even though your policy covers your expenses, there will be some costs you must pay for yourself. However, once you reach the out-of-pocket maximum, the insurance provider becomes responsible for paying all covered healthcare expenses for the rest of that plan year.
Keep in mind, though, that the out-of-pocket maximum only refers to services covered by your policy. So if you need medical care that is not in your insurance agreement, then you will have to pay for it regardless. 
Dentistry Costs
Dental care is expensive everywhere, and the US is the same. According to Forbes, an X-Ray can cost $145.95, an external whitening $292.93, and a simple extraction  $196.11, with costs going much higher for more complicated procedures. 
Unfortunately, your medical insurance will most likely not cover dentistry costs, so if you don't want to pay upfront, you will need separate dental insurance. This type of insurance focuses more on preventive care, offering discounts for complex interventions. 
Claims and Reimbursements for Student Insurance in the US
In the US, you can most of the time receive treatment without paying out of pocket because the insurance provider will pay the healthcare provider directly. Nevertheless, you will need to submit a claim.
It's important to carefully review the requirements for submitting a claim with your insurance company and to keep detailed records of your healthcare expenses and payments. 
How to submit your claim
Each insurance company has their preferred methods of submitting a claim: through the post, online, or through an app. However, you should go through these steps to make sure you're doing everything right and your expenses will be covered:
Review your insurance policy to understand what is covered and what documentation you must provide.
After you receive healthcare services, request an itemised receipt that includes the date of service, the type of service provided, and the cost of the service.
Complete the claim form provided by your insurance company.
Attach any supporting documents your insurance provider requires, such as proof of payment, referral forms, or medical records.
Submit the claim and follow up on it regularly.
What documents do you need to have for reimbursement?
Regardless of the preferred method of submission, you will have to collect a few documents and send them along with your claim form:
●    Proof of identity
●    A copy of your insurance policy or coverage information
●    A completed claim form 
●    A receipt from your healthcare provider showing the date of service, the type of service or treatment provided, and the cost of the service
●    Proof of payment for the healthcare services, such as a receipt, bank statement, or credit card statement
●    Other supporting documents, such as a referral from your primary care physician
…Before you go
Please remember not to pick insurance on a whim. Instead, do your own documentation and read the policy conditions carefully to ensure it fits your needs best.