The International Student's Short Guide to Health Insurance in the United Kingdom
As a student in the UK, health insurance should be closer to the top of that list of things to do before we head off to school. Like many, you may read this wide-eyed, a little overwhelmed and think whether to ask your mum and dad to do it. But don't worry, it's not as complicated as it seems, and we are here to break it all down for you. So, if you're looking for student insurance in the UK, you've come to the right place.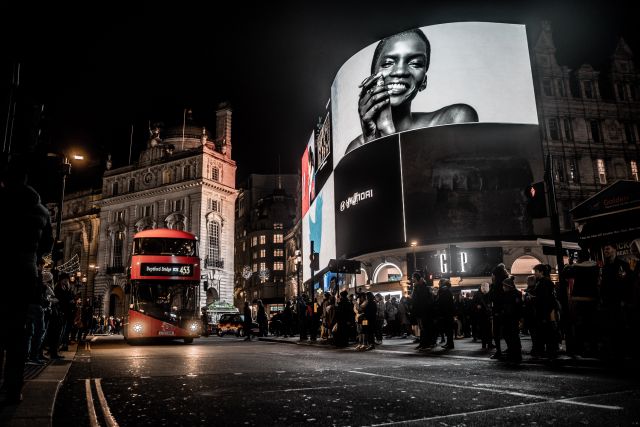 We all know the saying it's "always better to be safe than sorry. "Though that saying becomes a little tougher to follow when so much excitement is on the horizon. Yes, you are about to start the most intriguing experience of your life, travelling to the UK, being an international student, but you shouldn't put your safety on the back burner.
What is student insurance?
Student insurance is offered to keep you covered in certain circumstances. This includes situations where you need to go to the doctor – whether that be for a physical or mental health issue – as well as accidents and emergencies, prescription medications, STD testing and COVID vaccinations and more. Even if you are someone who plays it safe and doesn't seem to get into too much trouble, it is nevertheless an essential piece of an important puzzle.
Want to know what student insurance would cost for you?
How does student health insurance work?
There are quite a few factors to how health insurance works in UK. Including your country of origin, your college or university, immigration status and even your time frame of studying. The UK maintains two types of health insurance: you can opt for public health insurance – covered by the National Health Service (NHS) – or private health insurance.
Immigration Health Surcharge
In the golden years before 2021, when Brexit was introduced, those from the European Union (EU), European Economic Area (EEA) or Switzerland were entitled to receive their healthcare for free through the National Health Service (NHS). However, with times changing, so did the benefits of the UK being involved in the EU.
Today, if you are a student applying to study in the UK for more than 6 months, you must pay the Immigration Health Surcharge (IHS). This payment can be secured before applying for your visa and school enrollment or be made alongside your visa application and paid upfront for your entire stay.
Although no longer a free service, the noteworthy aspect is that this one-time payment allows you to use the system however you need throughout your stay. Allowing for any emergencies that land you in the emergency room, hospital treatments and medical treatments to be covered by this one-time payment.
Those who have and are continuing to study since before the Brexit date of February 1st 2020, will be able to continue with their health insurance using their EHIC (European Health Insurance Card) or GHIC (Global Health Insurance Card) with no problem.
Public vs private student health insurance
Although for some it's a no-brainer, for others you have a key decision on whether or not you want to opt for public health insurance or upgrade yourself to private health insurance. This is a significant factor due to how different these two systems can be.
Public Insurance: For those unaware, the healthcare system for residents of the UK is paid by their taxes. This means they receive free treatment from the NHS. While this is essential for them, it also causes some issues with the patient influx and waiting times. There are constant talks in place on the changes to ensure faster appointments. Waiting times have been pushed to 2 weeks from the previous 3 – 18 weeks and same-day appointments are reserved for those who are considered in need of emergency appointments. Although it depends on how many others are registered with the same GP (general practitioner) and what region you are in, it could be a lengthy wait for you. Depending on what you need to have covered, this may or may not be an issue.
It is incredibly important to note that this doesn't take away from the quality of care you will receive and the speed at which you will be helped if you are suffering from a life-critical issue or sudden emergency.
If you opt for public student health insurance, you will be covered for
GP consultations
Treatment in the case of an emergency or accident
GP-recommended hospital treatments
Maternity and contraceptive services
You will not be covered for
Prescribed medication
Travel vaccinations
Dental and optical treatment
Specialist treatments
Private Insurance: Private student health insurance allows you to pay for a range of benefits. One of the particular benefits that the NHS isn't always able to offer is briefer waiting times. Private health insurance frequently has shorter wait times for medical appointments and procedures. They are also able to offer a more extensive network of health providers. Included options like specialists and private clinics. Even more, you could receive additional perks like health and wellness programs, 24/7 telemedicine services and discounts on gym memberships and fitness programs.
With private health insurance, you can customise your coverage to accommodate your specific needs and most importantly, your budget. Allowing you to include more of what you require like dental or vision care, prescription drugs and more. An excellent example is that of Aon Student Insurance. Their ICS Complete Plan is an excellent option for international students. While it covers your health, travel and stay (including home contents and baggage), you will also be covered for any travel or vacations in other countries. This specific plan covers hospital admission and operations, general practitioners, dentists, specialist care, physiotherapy, acupuncture, medication, psychotherapy and ambulances. On top of this, you only pay for your use of the services. This means that if your stay in the UK is suddenly cut short and you have already paid in advance, you will receive a refund for the time not spent in the UK.
Once again, depending on what private student health insurance package you pick will determine what you receive and what you will be covered for.
How much is insurance for students in the UK?
The Immigration Health Surcharge discussed earlier is paid before or alongside your visa. Therefore, as you go through your visa requirements for entering the country, you will too need to have your health insurance completed.
From GOV UK, payment options are as followed.
£470 per year for a student or Youth Mobility Scheme visa
£940 for a 2-year visa
£470 per year for visa and immigration applicants who are under the age of 18 at the time of application
£624 per year for all other visa and immigration applications
£3,120 for a 5-year visa
£235 for the students who want to stay in the UK for 6 months or less
The cost for those opting for private student health insurance will depend on the package option you decide on.
How to apply for student insurance in the UK?
Once you have enrolled in a course with a timeframe of 6 months or more and have paid your IHS fee, you can then apply for NHS services.
Register with a General Practitioner (GP): Through this prompt, you can find a GP in your area and register yourself with them.
Apply for an NHS number: although you may not need your NHS number once you have registered with your GP, it is still smart to have it on hand just in case. Using this prompt you can apply for your number. All you'll need is your name, date of birth and postcode.
Utilize your NHS services: Once you have completed your registration process and have received your NHS number, you will able to use the NHS services.
Applying for private insurance will depend on what company and package you pick. Each website will have its own guidelines and will support you along your journey to receiving the health coverage you need. You can use this prompt to explore some options you may have.
Proving That You Have Insurance
The university you have applied to likely requires you to provide evidence of your student health insurance as part of your visa application. The way you can achieve this is by:
Providing an Insurance Certificate: A certificate should be issued by your insurance provider that includes the confirmation of your coverage, the policy details and dates of coverage. As an official document, you can use it to prove you are insured.
Providing a Confirmation Letter: Your insurance provider can also issue a letter confirming that you have student insurance. The information included should be equivalent to the insurance certificate.
University Approval: Some universities may require you to submit proof of your student insurance before seeking admission. If your university has approved your insurance policy, you can additionally use this approval as proof of your student insurance.
It is important to note you can find your certificate and confirmation letter on your online account through your insurance provider. As you can decide to pay your student insurance before or simultaneously with your visa application, these two documents can also be used as proof when you submit your visa application. On top of this, it is essential to understand that requirements for proof can differ depending on the university you are applying to. Be sure to check with your current school and relevant government agencies to understand your specific requirements.
How To Claim Your Student Insurance in the UK?
If something was to happen to you while studying, you will need to claim student insurance. You do this by following these steps.
Notify: If you happen to be involved in an accident covered by your insurance policy, you will need to notify them as soon as possible. Once you report the incident, you will most likely be presented with a claims form to fill out. Allowing the claims process can begin.
Documentation: Although you may be going through difficult circumstances, you must collect and keep all your documents in check. Your insurance provider will need you to deliver the documentation that supports your claim. These could include medical records, police reports, receipts, or other relevant documentation.
Wait For Further Instructions: After completing the claims form and handing in all necessary documentation, your insurance provider will review your claim and decide whether it is covered by your policy. If approved, you will be provided with payment for your losses.
To ensure a smooth claims process, review your policy carefully and follow the insurer's instructions.
Welcome to adulthood! Where insurance is at the top of your list of things to do. When studying in the UK, being covered is not the most complex process. If you follow the steps above, you will be smooth sailing, safe and covered for your years studying abroad.
Remember, read everything in detail – even the fine print – and ensure you receive exactly what you need from your student insurance in the UK! Happy studying!