The International Student's Short Guide to Health Insurance in Germany
Having health insurance is a must for all students who study in Germany. In fact, as an international student, you need to prove you have one to get your student visa or to start your studies. Read this guide to learn more about how insurances work, what they are and how to choose the right one for your stay in Germany.
If you are at the beginning of your study abroad experience and you've never dealt with health insurance before, take some time to understand it before making a decision. You must know the types of student insurance in Germany, the conditions and process of getting covered, how much it can cost and what you get for your money.
Having student health insurance is essential not just because the German law says so but because it can save you a lot of money if any medical issue appears during your stay here. Insurances cover doctor visits, hospital stays, prescription medications, and more. 
Germany has two types of health insurance: public (aka statutory) and private. Either type works when filling up your visa and enrolment forms, and both cost money, but in practical terms, they have a lot of differences. For example, the public one is based on your income and citizen status, meaning that in your case, as a student, you pay less than other categories. On the other hand, private insurance pays more attention to your 'risk' profile (it looks at your age, medical history etc.), which can also be an advantage for an international student. 
So let's take a minute to understand the two better.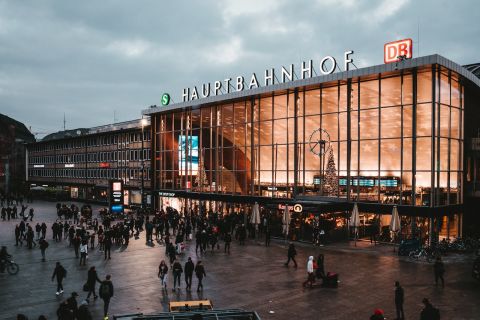 The Public (or Statutory) Health Insurance in Germany
Germans call it GKV (from Gesetzliche Krankenversicherung). It is based on solidarity (each person contributes to the insurance fund based on how much they earn, but everybody receives the same benefits), meaning that public health insurance in Germany is standard for everyone. Depending on your country, you must purchase statutory health insurance, or your existing one can be valid (meaning you don't have to pay). 
How much it costs to get public health insurance
Both public and private insurance in Germany costs money. However, students pay less than other categories and can get discounts depending on age. The contribution for public student health insurance consists of a standard base amount and an additional amount set by each health insurance provider. This means not all public policies cost the same.
If you are under 23, you pay a variable monthly health insurance contribution (somewhere between 90 and 100 EUR) and a fixed long-term care insurance contribution of 24.77 EUR. 
If you are aged 23 to 30, the fixed monthly contribution slightly increases to 27.61 EUR. 
The age limit for student health insurance is 30 years. Students older than 30 don't receive a discount; they pay up to 200 EUR per month for their GKV policy. In this case, you should evaluate if you go for public or private insurance, as you can choose.
Specific conditions required for a Public Health Insurance Plan
Once you turn 30, you are no longer eligible for affordable statutory student health insurance, and you can purchase private health or optional statutory health insurance. Other categories of students do not qualify for statutory insurance, such as freelancers and self-employed, those not enrolled in degree programmes, postgraduates etc.
Students from the EU or EEA who work as employees, or are in a paid internship in Germany, must be covered by a German public health insurance company.
At the start of your studies, note that you can opt out of mandatory public health insurance and purchase private insurance instead. However, this choice has consequences for the rest of the course, as you cannot switch back.
The Private Health Insurance (PKV) option
Private health insurance (PKV) is the other type of insurance in Germany. Private insurances are optional for students under 30 years old. They can sometimes cost more than public ones but can prove competitive. In addition, many companies give student discounts and policies specially tailored for students. This means private insurances are more versatile, and they can provide more coverage and a wider choice of advantages. 
How much do private policies cost?
Because the amount you pay depends on your risk profile (including age, medical history etc.), private policies are also a good option for young people, such as students. 
Private health insurance is typically more expensive, with monthly tariffs at around 200 euros per month, but you can also find insurance in Germany starting as low as €35 per month. Be careful when choosing the provider, though. Go for credible companies.
As a rule of thumb, private providers offer three types of tariffs: low, comfort and premium. Be careful when considering low tariffs. They may be cheap, but they can also prove disappointing. 
The price of student insurance in Germany may also include enrollment fees, copays for doctor visits or prescriptions, and deductibles. These extra expenses could be in addition to the monthly payments. Therefore, to fully comprehend all of the costs and charges connected with your coverage, reviewing your insurance plan's specifics is crucial.
>>>  Aon Student Insurance covers your health, travel and stay and has been chosen by 150,000 students.
Important: Check if your current insurance already covers your stay in Germany
The statutory health insurance of international students from the European Union, European Economic Area, or other countries may also prove valid throughout their stay in Germany. This is because of international social agreements Germany is part of. So a statutory health insurance provider in Germany may accept the coverage of these students. 
If you are from the EU's 27 and EEA countries (Iceland, Liechtenstein, Norway, Switzerland, or the United Kingdom), you will need a European Health Insurance Card (EHIC). This free card grants access to publicly funded healthcare under the same terms and for the same price (or for no cost in some countries).
Germany also recognises statutory insurance from these countries: Bosnia-Herzegovina, Iceland, Liechtenstein, Morocco, Macedonia, Montenegro, Norway, Switzerland, Serbia, Tunisia, and Turkey.
Sometimes, private health insurance from foreign nations is accepted. If this is your case, you cannot switch to a statutory health insurance provider while enrolled in a degree program in Germany. Instead, you will be informed by your foreign insurance provider.
How to apply for student insurance in Germany
As mentioned at the beginning of this guide, the law in Germany says every student needs to be covered by health insurance. But first, you must be accepted as a student at a German university (or another form of higher education institution).
Insurance providers will likely ask you for a letter of acceptance or a document to prove you got accepted to a university. They may also ask you to submit documents of your financial standing (for example, a bank statement to demonstrate that you have the means to pay your insurance).
Applying for insurance is simple, and you can do it online. However, there are three basic general steps to follow:
Choose between public or private health insurance. Check whether you meet the criteria to apply for public insurance, as there are some limitations regarding age, employment status, type of studies, or country of origin. 
Evaluate what your policy has to offer against how much it costs. What is the claim and reimbursement process, in case it comes to it? If you don't speak German, you may also need access to customer service in another language, such as English.
Complete your application. You will find an application form on the provider's website. Fill it up with your details and submit it with the required documents. 
Proving that you have an insurance
Health insurance is mandatory in Germany, so your university will ask you to prove that you are covered. You must contact your provider to receive this proof and request a certificate. This document should include details such as your insurance plan, what it covers and how long it is valid.
If you own private health insurance, you must visit a public insurance provider to get proof that you are exempt from public/statutory health insurance and that your policy is valid.
If you are an EU/EEA student, or a student from another country that has an agreement with Germany to recognise your existing public health insurance, you also need to go to a public insurance provider to evaluate the validity of your insurance.
Coverage and Benefits of Student Insurance in Germany
Medical Costs
International students can obtain top-notch medical treatment without concern for the expense with the help of a student insurance plan. However, it's vital to remember that the specific insurance plan you select will determine the exact coverage.
Dentistry Costs
Student insurance policies usually cover dentist expenses such as regular check-ups, cleanings, and other essential treatments. In addition, some insurance might also cover orthodontic treatment. 
Psychological Services
Student insurance in Germany might cover mental health services and physical health care. Therapy, counselling, and other forms of mental health support can fall under this category. It's critical to have access to the care you require for your psychological and physical health since they are both equally vital.
Accidents and injuries
German student insurance plans can cover accident-related medical costs and disability benefits (if that injury prevents you from studying). Therefore, it's crucial to have insurance coverage in place to assist you in managing the costs when accidents and injuries occur.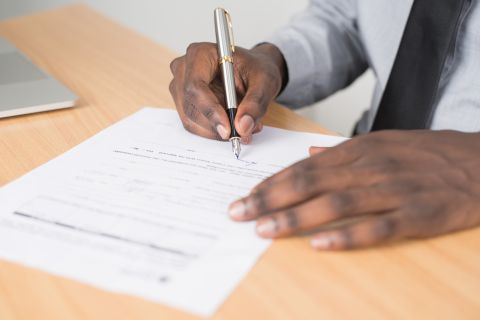 Claims and Reimbursements for Student Insurance in Germany
Making a claim and getting your money back when you have medical expenses is simple. It is a matter of proving that you paid for something covered in your policy. Again, this is a straightforward process you will likely solve online. Usually, things go this way: if you need to pay for something, you pay out-of-pocket and then submit a form to your insurance provider for reimbursement. 
More and more providers already have special agreements with doctors and clinics (or they have their established network of partners), so you don't even have to pay. You only need to prove that you are a client of that specific insurance provider.
How to submit your claim
Have all documents ready. This may include medical or dental expense receipts and other documents your insurance provider may ask for.
Contact your provider: Most providers have special web pages dedicated to claims and reimbursements, but you can also ask them for details over the phone. 
Fill out and submit the claim form and documents. It will ask for information about your medical or dental expenses and some other standard stuff.
Submit the claim form and supporting documentation: After you have filled out the claim form, you need to submit it, along with any supporting documentation, to your insurance provider.
After you submit your claim, they may take a while to follow up. This is because the provider needs to register it, review the information, see if all expenses are eligible, and then send your money. If the amount of time they need to send the money needs to be clarified for you, just ask them. However, the timeframe usually varies between a few days and a few weeks.
What documents do you need to have for reimbursement
This varies depending on the insurance provider's procedures and the nature of your expenses. However, the most common documents they ask for are receipts and invoices of what you paid. 
This is why keeping all your receipts and invoices and not throwing them away is essential! In addition, it may be helpful to file copies of your communication and claim forms and to support the documentation you have submitted.
…Before you go
You are now more familiar with the basics of student insurance in Germany, including the available types, enrollment process, coverage and benefits, costs and fees, and reimbursement process. You need to know what insurance policy will most likely provide the comfort you need for an extraordinary experience abroad. 
In conclusion, before choosing your insurance, read and document yourself. Many options exist, but you must determine which is best for you. Whether you choose a statutory or private health insurance plan, ensure you understand the coverage, benefits, and costs associated with each. 
With the right policy, you will quickly receive the necessary medical care and support you need without worrying about costs. After all, Germany has among the best health systems in the world.