Insurance requirements for studying at University of Montpellier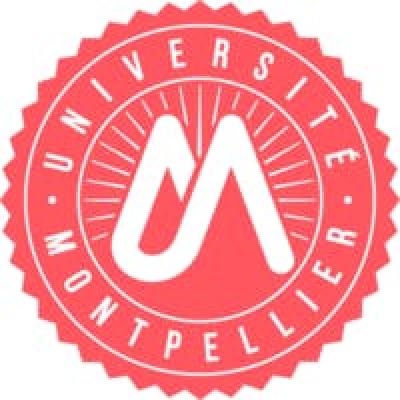 Insurance information for University of Montpellier
Insurance is important while studying at University of Montpellier because it can protect students from financial loss due to unforeseen circumstances such as accidents, illness, or theft. It can also provide coverage for tuition and other school-related expenses in case of emergency or withdrawal from classes. Having insurance can also provide peace of mind and allows you to focus on your studies.
About University of Montpellier
The University of Montpellier (UM) is the 6th largest university in France, with about 50,000 students including 7000 come from abroad to study in Montpellier.
Find interesting master studies for University of Montpellier at Mastersportal
Insurance information for France
If you are going to study and live in France, you want to be fully prepared before starting your adventure. Among other things, you want to make sure your insurance covers everything you need, without paying too much.
Students from EU/EEA countries, who are in possession of valid health insurance in their home country, may use the European Health Insurance Card (see FAQ EHIC). This is a free card that gives you access to medically necessary, state-provided healthcare during a temporary stay in any of the 27 EU countries, Iceland, Liechtenstein, Norway and Switzerland under the same conditions and at the same cost (free in some countries) as people insured in that country. Please note that EHIC is according to EU recommendations not an alternative for Travel Insurance. EHIC does not guarantee free services. As each country's healthcare system is different services that cost nothing at home might not be free in another country.
Students from outside the EU/EEA In accordance with French Law, international students benefit from the French social security and the reimbursement of your medical fees, whatever the type of visa you used in France to complete your studies (VLSTS or VLST). First, you must register to your higher education institution. Then, you must register to the French general social security system. Registration is free of charge and completed online by logging in to the website of the health insurance dedicated to foreign students. It is available in French and English. Registration is free of charge and mandatory.
Please note that the French Social Security does not cover 100% of the medical cost so you will have to pay 40% of the bill and this can be a very high amount. The choice to subscribe to a complementary health insurance to top up the reimbursements of your medical expense is entirely up to you. It is not mandatory, but is strongly recommend by i.e. the French Agency for the promotion of higher education international student services, and international mobility.
Is this enough?
It is important to understand that the EHIC (European Health Insurance Card) is not always enough, Please note that EHIC is according to EU recommendations not an alternative for Travel Insurance, and that the local health system will probably not cover:
(Additional) Medical costs not covered by the Social Security, (Social Security covers around 60% of the cost)
Repatriation
Liability
Home contents and baggage
Accidents
Legal aid
Worldwide cover
You will need an insurance policy also covering, but also arranging for you, for example:
You returning home if a close relative is seriously ill or dies;
Up to two close relatives visiting you in if you fall seriously ill;
Your medical repatriation to your home country for hospitalization or rehabilitation treatment;
or in the worst possible situation, returning a body home for burial
Via our partner Aon, you can easily discover details that apply to your specific situation. To get advice and insight in the costs of insurance, you can freely request an instant quote.
About France
France is a study destination whose romance, academic environment, and style of life charm thousands of international students every year. Students can enjoy the best of both worlds: the chance to enrol at top-ranked European universities while paying some of the lowest tuition fees worldwide. The Hexagon, a local nickname for France, is a multicultural hub, allowing you to meet, get to know, and develop friendships with people from all over the globe.
There's also a significant number of English-taught degrees (over 1,500). You can also learn French, the language of love, which will allow you to enjoy even more the local cuisine and touristic attractions and will make you a stand-out applicant on the job market.