Insurance requirements for studying at University of Kiel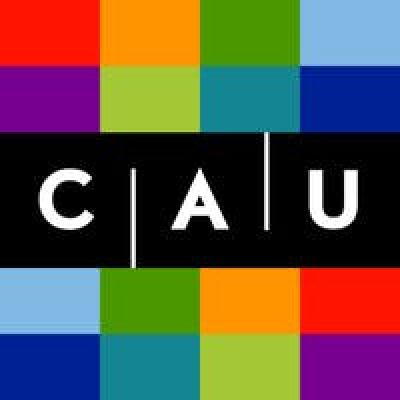 Insurance information for University of Kiel
Insurance is important while studying at University of Kiel because it can protect students from financial loss due to unforeseen circumstances such as accidents, illness, or theft. It can also provide coverage for tuition and other school-related expenses in case of emergency or withdrawal from classes. Having insurance can also provide peace of mind and allows you to focus on your studies.
About University of Kiel
Kiel University (also referred to as the CAU) uses research, teaching and the transfer of science to address the great challenges of our time in health, environmental and cultural change, nutrition and energy. In doing so, it ensures peace and preserves livelihoods for future generations.
Find interesting master studies for University of Kiel at Mastersportal
Insurance information for Germany
If you are going to study and live in Germany, you want to be fully prepared before starting your adventure. Among other things, you want to make sure your insurance covers everything you need, without paying too much
It is mandatory to have health insurance in Germany. International students must present proof that they have health insurance when they enrol
Students from EU/EEA countries, who are in possession of valid health insurance in their home country, may use the European Health Insurance Card (see FAQ EHIC). This is a free card that gives you access to medically necessary, state-provided healthcare during a temporary stay in any of the 27 EU countries, Iceland, Liechtenstein, Norway and Switzerland under the same conditions and at the same cost (free in some countries) as people insured in that country. Please note that EHIC is according to EU recommendations not an alternative for Travel Insurance . EHIC does not guarantee free services. As each country's healthcare system is different services that cost nothing at home might not be free in another country.
Students from outside the EU/EEA: Private health insurance from other countries is sometimes also recognised. In that case however you cannot switch to a statutory health insurance provider during your degree programme in Germany. If you are not insured with a health insurance provider that is recognised in Germany, you will have to take out insurance here. The statutory health insurance providers in Germany are obligated to offer an affordable tariff for students up to 29 years of age or until the end of their 14th subject-related semester
To enrol at a higher education institution, both people with statutory health insurance and people with private health insurance will need a certificate. This document proving that you are not required to take out German statutory health insurance is issued by the statutory health insurance providers in Germany
In general the exemption applies for private, not state-approved university, preparatory German language course, auditor, doctoral student, language student, trainee, and Working Holiday visa Or for those registered at a state-approved university, but either are over 30 years old or have already completed at least 14 semester
The Basic coverage is always the same: your health insurance covers the cost of check-ups, treatment for illness or after an accident, and certain medications. General costs for hospital stays are also covered.
Important note:If you plan on doing an internship, having a student work contract or a job as a student assistant or a minor employment while studying in Germany, you need to have German health insurance.
Is this enough?
It is important to understand that the EHIC (European Health Insurance Card) is not always enough, Please note that EHIC is according to EU recommendations not an alternative for Travel Insurance, and that the local health system will probably not cover:
Additional medical costs
Repatriation
Liability
Home contents and baggage
Accidents
Legal aid
Worldwide cover
You will need an insurance policy also covering, but also arranging for you, for example:
You returning home if a close relative is seriously ill or dies;
Up to two close relatives visiting you in if you fall seriously ill;
Your medical repatriation to your home country for hospitalization or rehabilitation treatment;
or in the worst possible situation, returning a body home for burial.
Via our partner Aon, you can easily discover details that apply to your specific situation. To get advice and insight in the costs of insurance, you can freely request an instant quote.
About Germany
Germany is an appealing choice for people worldwide due to its top-notch education, strong economy, and engineering advancements. German universities should definitely be considered for study abroad. International students are treated equally and enjoy fair social policies. Moreover, most public universities in Germany charge no tuition fees for international students. Learning German is a valuable skill that opens doors to job opportunities in Germany, Austria, Belgium, Liechtenstein, and global corporations.