Insurance requirements for studying at Sotheby's Institute of Art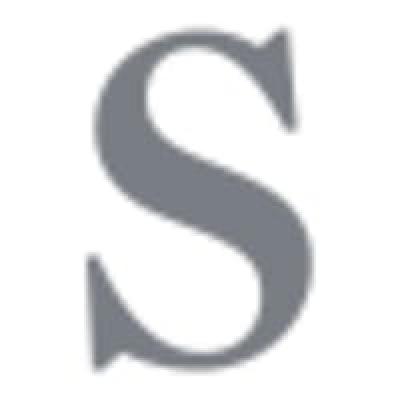 Insurance information for Sotheby's Institute of Art
Are you ready to embark on an artistic adventure in the bustling city of New York? Sotheby's Institute of Art is the place to be! Picture yourself surrounded by fellow creative minds, soaking up inspiration from the vibrant art scene. But hey, amidst all the excitement, let's not forget about the practical stuff. Student insurance is a must, ensuring your peace of mind throughout your academic journey. Luckily, Studyportals has partnered with Aon, offering the perfect insurance package that complies with the university's requirements. So go ahead, unleash your artistic potential, and let Studyportals and Aon take care of the rest!
About Sotheby's Institute of Art
Sotheby's auction house was founded in 1744 when Samuel Baker, an entrepreneur, occasional publisher, and successful businessman held his first auction. Today at Sotheby's Institute, we emphasize a keen understanding of an object's value and history, a spirit of inquiry and scholarship, business acumen, and innovation that build upon these foundational values.
Find interesting master studies for Sotheby's Institute of Art at Mastersportal
Insurance information for United Kingdom
If you are going to study and live in the United Kingdom, you want to be fully prepared before starting your adventure. Among other things, you want to make sure your insurance covers everything you need, without paying too much.
Students from EU/EEA countries, who are in possession of valid health insurance in their home country, may use the European Health Insurance Card (see FAQ EHIC). This is a free card that gives you access to medically necessary, state-provided healthcare during a temporary stay in any of the 27 EU countries, Iceland, Liechtenstein, Norway and Switzerland under the same conditions and at the same cost (free in some countries) as people insured in that country. Please note that EHIC is according to EU recommendations not an alternative for Travel Insurance. EHIC does not guarantee free services. As each country's healthcare system is different services that cost nothing at home might not be free in another country.
However even when the EHIC is valid you will still have to pay the Immigration Health Surcharge as part of your visa application (the cost is around 470 UKP (2022)
EU Students staying in the UK with an European Health Insurance Card (EHIC) valid in the UK will be able to ask a refund for this surcharge Get an immigration health surcharge refund if you're a student from the EU or Switzerland - GOV.UK (www.gov.uk)
Before you get an IHS refund, you are entitled to the same NHS healthcare coverage as a UK citizen. If you get a refund, the healthcare coverage you get will change. You will only be able to use your EHIC to access 'medically necessary treatment' during your stay.
Students from outside the EU/EEA International students, who will be in the United Kingdom for more than 6 months, will be required to pay the Immigration Health Surcharge as part of the visa application. Failure to pay the surcharge, if you are required to do so, will result in the visa being refused.
This Immigration Health Surcharge will give you access to the National Health Service while pursuing their degree in the UK. This cost around 470 UKP (2022). Students from outside the EU will not be able to apply for a refund.
Is this enough?
It is important to understand that the EHIC (European Health Insurance Card) is not always enough, Please note that EHIC is according to EU recommendations not an alternative for Travel Insurance, and that the local offered health insurance will probably not cover:
(Additional) medical costs not covered by NHS
Repatriation
Liability
Home contents and baggage
Accidents
Legal aid
Worldwide cover
You will need an insurance policy also covering, but also arranging for you, for example:
You returning home if a close relative is seriously ill or dies;
Up to two close relatives visiting you in if you fall seriously ill;
Your medical repatriation to your home country for hospitalization or rehabilitation treatment;
or in the worst possible situation, returning a body home for burial.
Via our partner Aon, you can easily discover details that apply to your specific situation. To get advice and insight in the costs of insurance, you can freely request an instant quote.
About United Kingdom
Universities in the UK are some of the most highly regarded in the world, and for good reasons. Some of the world's most highly regarded research takes place in British universities, which are regularly featured in international rankings. While studying in the UK, you will be able to develop in a highly multicultural environment with high chances of pursuing lucrative careers after graduation. The teaching in the UK is designed to encourage new idea generation, encouraging individual research and group cooperation, through class discussions and creative assignments.